As a modern dental practice, we are always evolving!
Contact us today to experience the benefits of modern dentistry for yourself!
Experience revolutionary technology at our modern dental office in El Paso, Texas
"Modern" is in our name! And we truly live the values that our name conveys. Led by Dr. Enrique Darancou, El Paso Modern Dentistry has invested in the latest, clinically proven, and safe dental technology. This technology complements our well-trained, highly knowledgeable, kind, and friendly team. While these high-tech tools vary in their design and applications, all of them generally support the most comfortable, precise, convenient, pain-free, and satisfying experience with our dental team, serving El Paso and surrounding far-west Texas. We've highlighted four of these tools below and encourage you to contact us today to experience the benefits of modern dentistry for yourself!
No. 1 – Advanced digital imaging
We at El Paso Modern Dentistry use digital radiography as a safe, gentle, fast, and accurate alternative to conventional X-rays to gather information about your mouth. But, we also use a type of digital system that renders very sharp, 3-dimensional images of your mouth: the Orthophos SL 3D. You get all of the benefits that come with digital X-rays that "scan" the teeth electronically to capture images rather than using films to detect problems such as decay. Notably, patients tolerate scanning well and are exposed to far less radiation with digital X-rays than their film-based counterparts.
The Orthophos system takes digital X-rays to the next level. Partly, unique sensors facilitate the highest quality images and provide a comprehensive, panoramic view of the teeth, gums, nerves, and other anatomical structures. These capabilities aid us in detecting hidden decay or early-stage dental problems that may produce little to no symptoms. Early detection is key to prompt, effective, and non-traumatic treatment.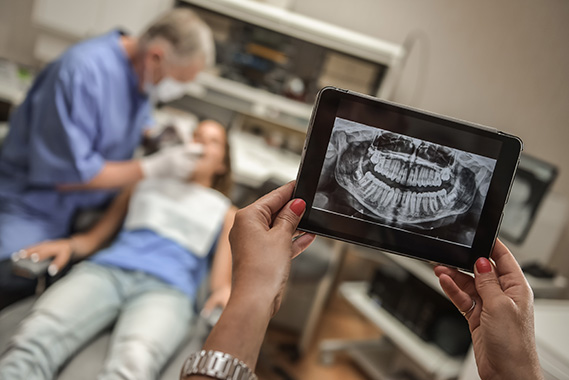 No. 2 – CEREC ("same-day" crowns)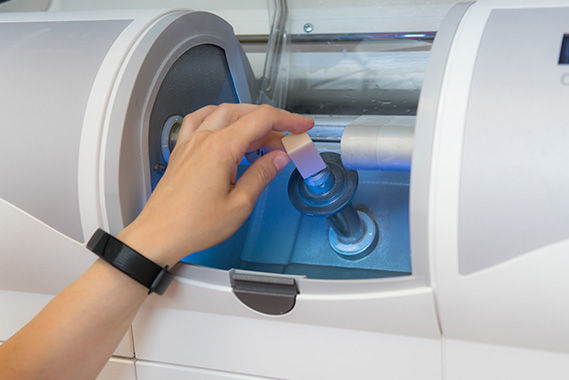 At other dentist's offices in our area, it would take at least two appointments to get a dental crown. Not so at El Paso Modern Dentistry. Using the CEREC system, we can prepare, design, make, refine, and permanently place your crown in one visit while you wait. How can this be? CEREC is a computer-aided technology that allows us to use specialized software to design your new tooth structure. We can then use the system to fabricate your permanent crown from a quality block of dental porcelain. Adjustments can also be made on-site, in a matter of moments before the crown is cemented to the natural tooth. This process eliminates the need for return trips to the dentist's office or to wear a delicate temporary while you wait for an outside lab to make your crown. We can handle every step of the process in house!
No. 3 – Gentle laser dentistry
Lasers are used in many different medical applications, including at the dental office. We use AMD Lasers®. These systems are generally designed to promote a non-invasive and painless experience before, during, and after dental treatment. Lasers provide a targeted way to sterilize and eradicate harmful bacteria and contour and remove diseased tissues. They are associated with minimal bleeding, discomfort, and side effects. Additionally, lasers support conservative treatment by preserving natural, healthy tissues.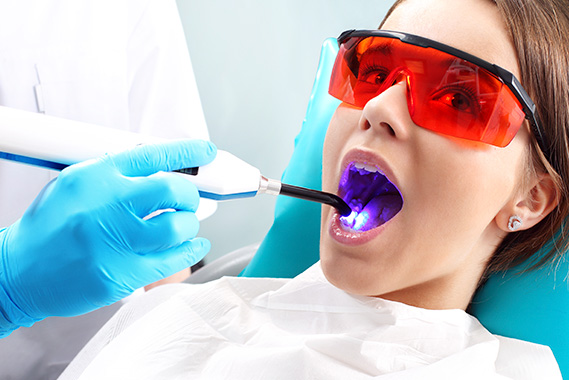 No. 4 – Comfortable injections
Shots to administer numbing local anesthetic are a common source of dental fear and anxiety. Fortunately, we use a revolutionary system called The Wand® to painlessly apply medications for your comfort. This pen-like device is an alternative to traditional needles and syringes. The design is less fear-inducing, and this delivery system also allows for us to apply anesthetic quickly and precisely.
No. 5 – Ultrasonic Scaler
The ultrasonic scaler is an invaluable tool that helps us to rid your teeth of tenacious plaque and tartar. It's important to understand exactly what plaque and tartar are.
The bacteria in your mouth that causes tooth decay is called plaque, and it will buildup on your teeth throughout the day. When you brush and floss, you are brushing away that plaque buildup. When you miss a spot for a long time and the plaque is allowed to build and build. Eventually it will harden into a substance called tartar. Tartar is extremely difficult to remove and very destructive to teeth. This is where the ultrasonic scaler comes in.
No matter how difficult built-up plaque and tartar is to remove, the ultrasonic scaled is designed to use ultrasonic vibrations to break it up and wash it away. This tool allows us to give your mouth a clean bill of health with every visit.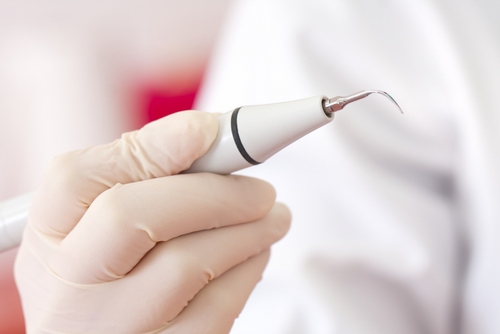 No. 6 – Primescan Intraoral Scanner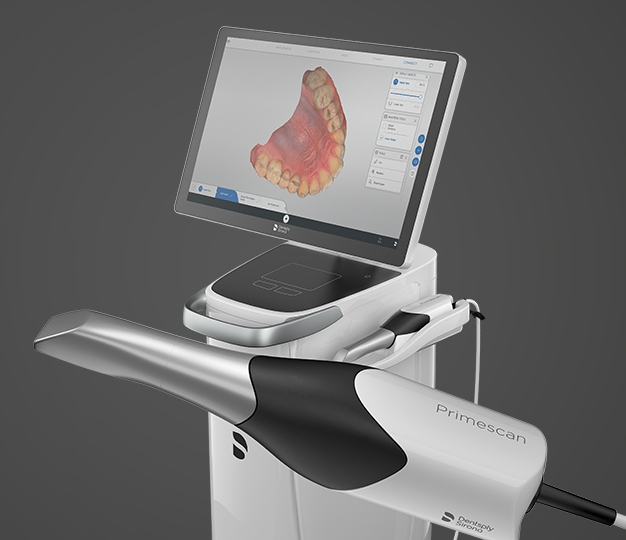 The intraoral camera is exactly what the name implies – a small camera that we can use to show you a live stream of what's going on inside your mouth. Sometimes it can be hard to understand detailed explanations of what is happening to a specific part of your mouth. The intraoral camera allows us to show you exactly what we are talking about on a computer monitor.
As a modern dental practice, we are always evolving! Check back at this page often to see what's new and, better yet, visit us often for your health and to protect that beautiful smile!