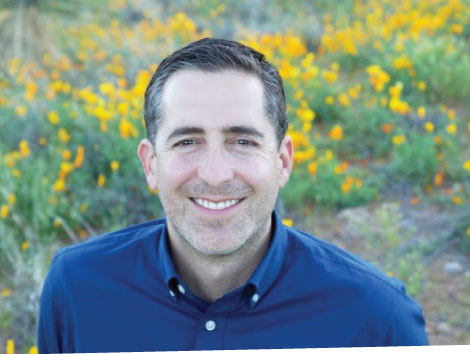 Background
Dr. Enrique Darancou loves the rich culture of El Paso and the incredible people who make the city so great. His love for the Sun City began at an early age when he lived in the neighboring city of Ciudad Juarez, Chihuahua
EDUCATION & SERVICE
As a graduate of the University of Iowa top-ranked dental school, Dr. Darancou is committed to learning and maintaining the highest level of dental excellence. His practice uses the latest digital dentistry techniques via CEREC to make same day crowns, and he is certified in pediatric sedation to help his younger patients. He is a Fellow with the International Dental Implant Association and a member of the American Academy of Implant Dentistry, Foundation of Bioesthetic Dentistry (OBI), making him an expert in the cause of worn teeth, TMJ and Dental Implants. Dr. Darancou is also a member of the American Dental Association (ADA), Texas Dental Association (TDA), and the El Paso Dental Society.
He has dedicated many hours to serving his community and those less fortunate at home in El Paso and in many foreign countries. Most recently, he volunteered at Jefferson High School to provide dental care for El Paso's underserved population, and he has become actively engaged with the new Texas Tech Dental School. Dr. Darancou has also served in lower-income areas in the Dominican Republic and El Salvador. He has acted as a Spanish interpreter for medical personnel doing cleft palate surgeries in Ensenada, Mexico and has taught English as a second language (ESL) in several communities in the Tucson, Arizona area.
FAMILY & PERSONAL
Dr. Darancou's family origins are in the El Paso area. Formerly, he has lived in Ciudad Juarez, Chih.; Los Angeles, California; Orem, Utah; and Iowa City, Iowa. He and his wife Angela have been married for twelve years and have three children: Enrique, Valentina, and Viviana. Dr. Darancou and his family consider El Paso their home and are active members of the community. He loves spending time with his kids, running, fishing, and coaching his local kids' sports.
Dr. Darancou's community service at El Paso Children's Hospital.